GROW Sticky Banner Makes a Catwalk Debut on Styl.fm
+
54
%
We've managed to increase the Anchor Ad Unit revenue by 54%!

+
40
%
Thanks to Multisizing and the Smart Reload feature we have increased the ad request ratio by 40%

+
94
%
Viewability and RPM increased consecutively by 94% and 50%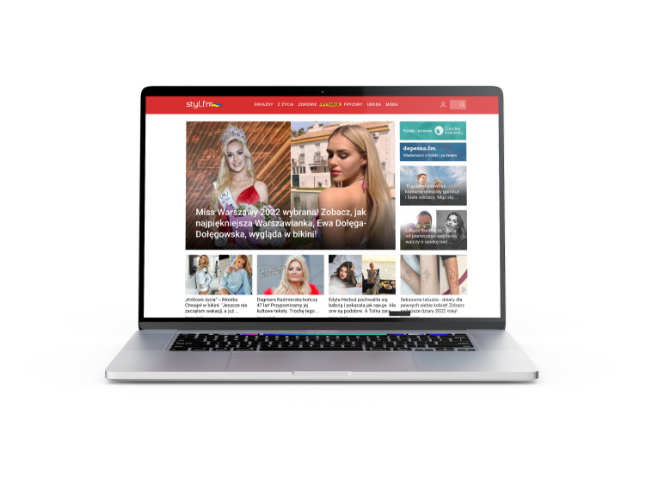 Challenge
Hitting the right wavelength with your partner is important! Such is the cooperation with Styl.fm, one of Poland's largest online fashion and lifestyle magazines. The publisher opted for Google's AdSense Anchor Ad when monetising their website. Although the selection seemed right at first the resulting revenue fell short of expectations! GROW Sticky Banner was ready to join the catwalk!

Solution
GROW Sticky Banner  was a great choice for this publisher. Not only is it one of the most user-friendly ad formats it is also plug and play meaning its easy to implement and provides a much-needed upgrade to the standard Anchor solution. Utilizing Waytogrows refresh feature increased viewability ensuring the capability for maximum revenue generation.

Effect
After switching to Waytogrow, the Anchor Ad Unit revenue increased by 54% in the first month. Multisizing and the GROW Smart Engine feature led to a 40% increase in ad requests. This coupled with tailored SSP demand optimisation led to a 50% increase in RPM. The final result, a 94% viewability rate and a very happy publisher!

"We did not expect a sticky ad to increase our revenues so quickly. The results are very satisfying, and we look forward to testing other Waytogrow solutions."

Grzegorz Wanio, founder of styl.fm
Do you dream of writing your own story? Let's do it together!