Say ALO to a Full Integration
+
20
%
During our two-year partnership, viewability has increased by 20%.
+
230
%
We've managed to increase Programmatic Advertising revenue by 230%.
x
3
ALO's RPM index has tripled.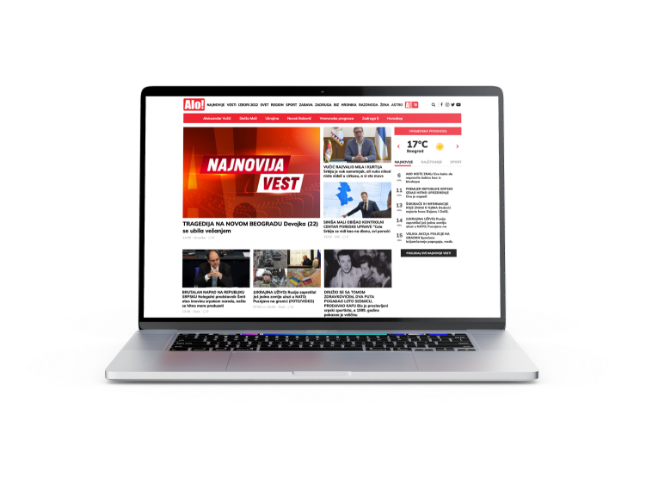 Challenge
The universe is limitless and a cooperation with Waytogrow has no boundaries! Since 2019, it's been a pleasure to support ALO.RS (one of the biggest news portal in Serbia) with their Monetization Strategy. ALO.RS is growing fast and with an Optimised Waytogrow Full Integration so too is their ad revenue!
Solution
"Our main goal was to significantly increase the client's advertising revenue through ad optimisation. Prioritising a holistic approach, including Header Bidding (based on Prebid.js) and the full Google AdExchange demand. We achieved this using a number of techniques such as, improving the quality of the advertising space offered by the publisher in the programmatic ecosystem and increasing the viewability of the advertising units. After our initial success and seeing the results on offer, ALO decided to implement our GROW Video Player. This was an exciting step and placed ALO as our first customer of this new and innovative product. The cooperation didn't stop here! Next, we focused on utilizing the websites AMP (Accelerated Mobile Page) potential. This led to the development of a new website layout and advertising grid with a particular emphasis on improving the Core Web Vitals. In 2021, ALO invested in expanding its inventory, adding new online publications to their group. With the initial success on their main domain, Waytogrow carried over their winning formula and continues to drive the monetization across the entire ALO offering."
Effect
Two years together – What have we achieved? Increased Viewability by 20%. 230% Increase in Revenue from Programmatic Advertising. Tripled ALO's RPM Index.
Do you dream of writing your own story? Let's do it together!